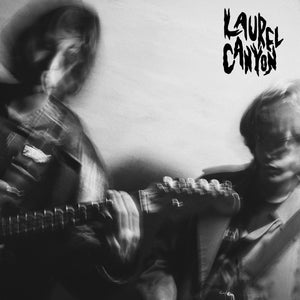 LAUREL CANYON • s/t (red Vinyl) • LP
Regular price
€20,00
€0,00
Unit price
per
Tax included.
Strap yourself in people, we have here the debut full length from Philly's Laurel Canyon. After some online EP releases, and a (now) sold out 7" with Savage Pencil screened artwork, Agitated Records is excited to announce the release of their self-titled album! Guitars are drenched in an Asheton worshipping haze and pummel, melded alongside a Velvets chug and mid-to-late 80s Pacific Northwest guttural / primal howl... this is American primitive music at its most powerful. Pigeonholers beware, this album takes its cues from all the most potent places… Funhouse, Loaded, Green River, early Sub Pop, all providing valid reference points.
In amongst this over-amped harmonious murk are 10 visceral and catchy pop songs practically screaming for attention, the core members of Serg, Nick, and Dylan have created a beast of a record.
Some tracks were recorded with Steve Albini, some with Bryce Goggin and all were mastered by Howie Weinberg.
The band played 40 chaotic shows in 2022 alone from New York City to Los Angeles, where they opened for Agent Orange and Strawberry Alarm Clock on two separate occasions at the Whisky a Go Go.
Recommended to fans of: The Stooges, Screaming Trees, Tad, Fluid, The Velvet Underground, Mudhoney, The Birthday Party
---
Share this Product
---