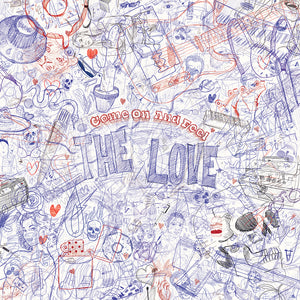 THE LOVE • Come On And Feel The Love • LP
Regular price
$25.00
$0.00
Unit price
per
Tax included.
Releasedate 26.05.2023
The Love is the lovechild of Bob Belmans who after a lifetime in the dark finally takes his place in the spotlight. Like a Shaggy Roy Orbison he seduces you with his silky voice to take you then with him to the dark caverns of nasty garage-rock and deranged 60s soul.
Bob Belmans was writing songs anonymously for years in his garden house, just keeping them to himself, until he felt like the time had come out and let the world hear about it.
He gathered experienced forces of the Belgian underground around him with a history in bands like El Guapo Stuntteam, The Sha-la-lees, The Sore Losers and JFJ. They went to the mountains and came back two days later with ten songs about love and life, all recorded in one tumultuous weekend. No overdubs, no backing tracks, just catching the honesty and raw energy of the songs, as real as it gets.
Being influenced by all things Motown, 70's New York cool and that classic early rock and roll sound, it all comes together in a guitar driven, straightforward modern day garagerock record. Expect excitement, expect a mess, expect realness, but it won't be boring and that's a promise.
---
Share this Product
---