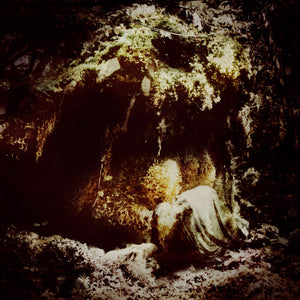 WOLVES IN THE THRONE ROOM • Celestial Lineage • DoLP
Regular price
€35,00
€0,00
Unit price
per
Tax included.
Southern Lord
Celestial Lineage was written and recorded over the first six months of 2011. The Weaver brothers worked with producer/mystic Randall Dunn (Earth, Boris, SUNN 0))), Cave Singers, Bjork/Omar Souleyman), with whom the band has developed a close relationship since their first collaboration on 2007's Two Hunters. 3 songs are bejeweled by Jessika Kenney's liturgical choir and solo voice. Aaron Turner (ISIS) also contributes orations to the maelstrom.

The band has said that It is the final record in a trilogy that began with Two Hunters. Syncronistically, it is also the last record that will be recorded at Randall Dunn's storied Aleph studio, which has been the birthplace for scores of groundbreaking records over the past 10 years.

For this release, the band enlisted photographer Allison Scarpulla to create dimension-bending images in the Olympic mountains and around the band's Olympia stronghold. In keeping with WITTR's aesthetic, Scarpulla relies on unorthodox analog techniques.
---
Share this Product
---